SALTLIK Calgary, AB
With an open and flexible layout, and multiple floors, this venue is only limited by your imagination! The space includes a private bar, grand fireplace, pool table, and lounge, making this your home away from home. Modern and inviting, the large round tables create a warm and social environment.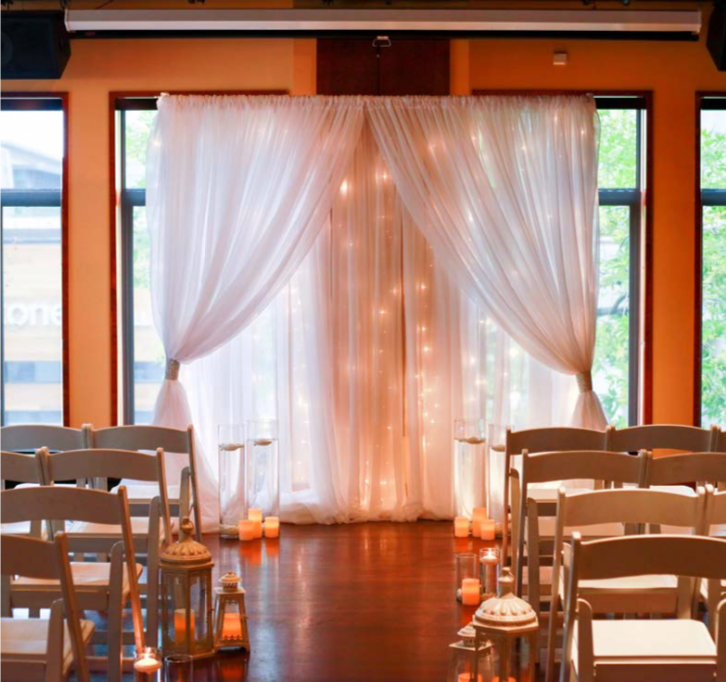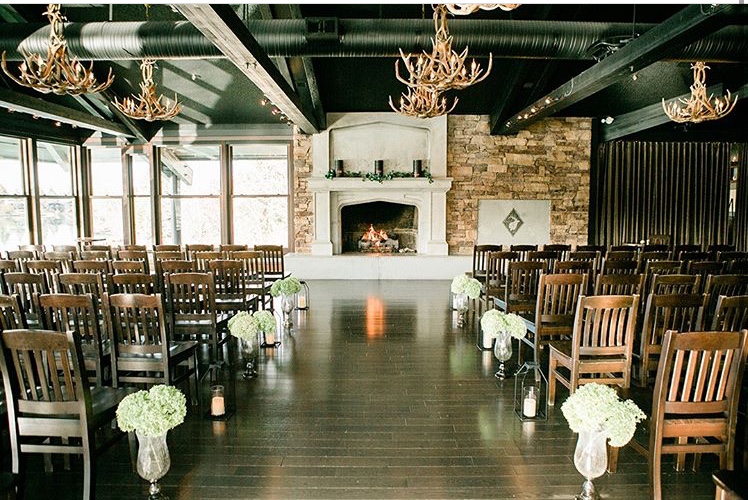 THE LAKE HOUSE Calgary, AB
Perched directly above Lake Bonavista with large glass windows overlooking the lake, The Lake House is home to one of Calgary's finest setting for weddings. Exuding rustic elegance, the interior is illuminated with ornate elk antler chandeliers and accessorized with  a grand fireplace. The outdoor patio provides the perfect opportunity to step outside, take a moment, and enjoy the breathtaking views. Photo: Lindsey Parkin Photography
BOW VALLEY RANCHE Calgary, AB
The Bow Valley Ranche is one of the city's most sought-after spots for both indoor and outdoor weddings. The main house offers a memorable, historic space with classic fixtures, iconic antler chandeliers and a striking mantle. The décor of the house speaks for itself, and doesn't need much augmentation. Fish Creek Provincial Parks breathtaking landscape is timeless through summer, fall, winter and spring, providing beautiful backdrops for photographs in any season.
https://www.bvrrestaurant.com/weddings/https://www.bvrrestaurant.com/weddings/
SIROCCO Calgary, AB  
Located in the heart of the Pine Creek Valley, just five minutes south of Calgary, and at the foot of the Rocky Mountains, Sirocco is the perfect ceremony location. With stunning views and seamless coordination, your wedding day will be perfectly memorable.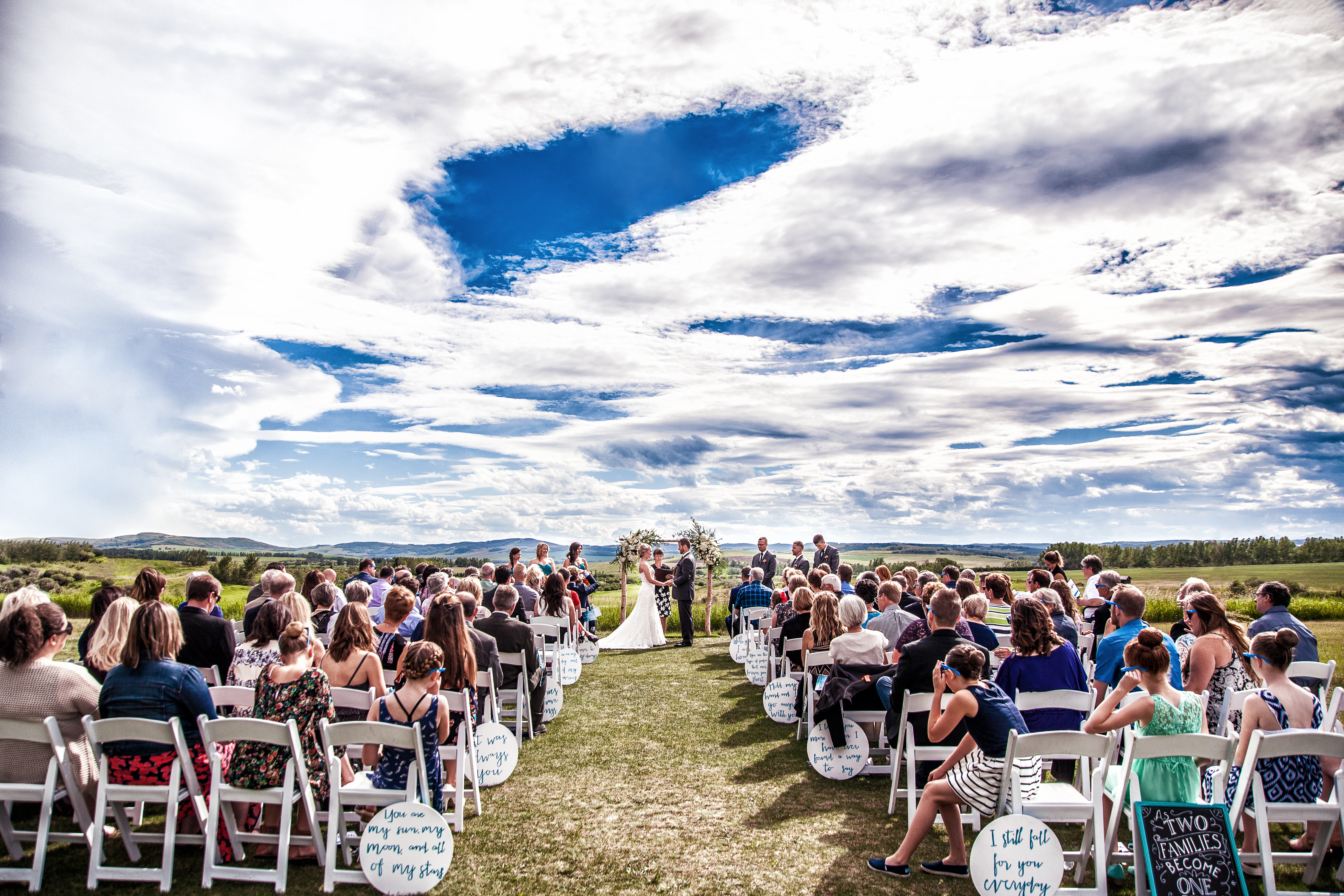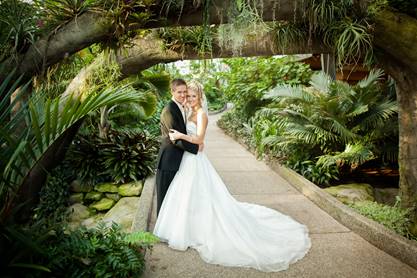 For a truly one-of-a-kind wedding experience, say 'I do' at the Calgary Zoo. What better place for two love-birds to tie the knot than one of the zoo's breathtaking venue options, perfect for extravagant parties and intimate celebrations alike. You and your guests can enjoy an unforgettable experience with exquisite photo opportunities and a playful yet elegant atmosphere. Careful thought is put into every detail, right down to the local, sustainably sourced reception menu. Your wedding day will have a lasting impact, not just on you but also on wildlife, as proceeds will support conservation work here at the zoo and around the world.
COCHRANE RANCHEHOUSE Cochrane, AB
The Cochrane RancheHouse has a unique combination of location, service, and ambiance that makes it the place of choice for unforgettable events. Nestled at the base of Big Hill in the Valley of the Bow River in the Town of Cochrane it is situated in a truly picturesque location. Add the view of the foothills and the Rocky Mountains to the west, and it seems only natural that an urban center would have developed here.
https://cochraneranchehouse.ca/cochrane-wedding-reception-venue/
CORNERSTONE THEATRE Canmore, AB
 You can host your ceremony outdoors at The Canmore Ranch and your reception indoors at the rustic, cabin style Cornerstone Theatre. The Ranch is located just a 2 minute drive from the Theatre. This private ranch offers spectacular mountain views in a secluded tree lined setting. There is also ample parking for you and your guests.
 https://cornerstonecanmore.com/cornerstone-canmore-wedding-venue/
Photo credit: 

Janine Deanna Photography | @

janinedeanna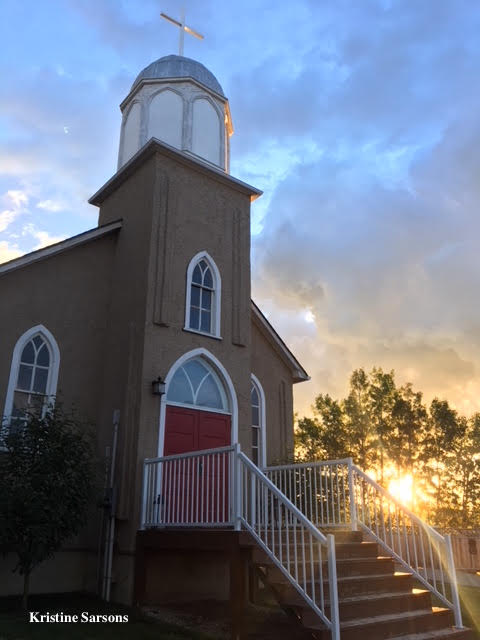 WATER VALLEY CHURCH Water Valley, AB
This historic monument was built in 1936 and lovingly maintained as a catholic church until 2001. The church has since been restored but retains all the character in the original windows and woodwork, choir loft, hardwood floors, and glass door knobs. Celebrate in style and surrounded by history in a charmingly rustic and elegant venue. Bonus – this is only 45 minutes NW of Calgary!