You want a cake accessory that will complement your cake design, but can still standout on its own. Luckily, we found the perfect toppers for the job.
Woodland Animals
Going for a rustic or whimsical outdoor wedding? Choose from a variety of different woodland animals like foxes, beavers or groundhogs to match your theme.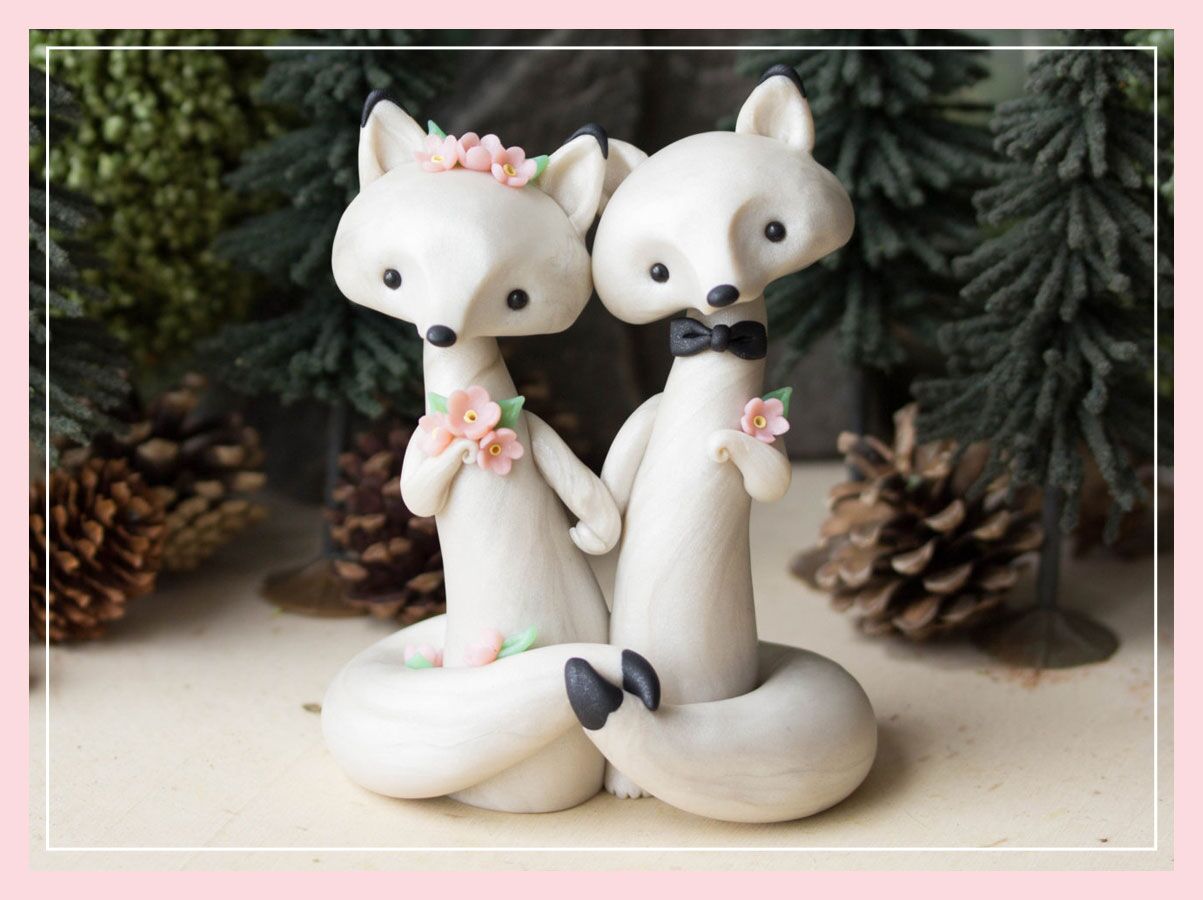 Happily Ever After
Top off your cake (and wedding day) with the story book phrase that bookmarks every happy ending.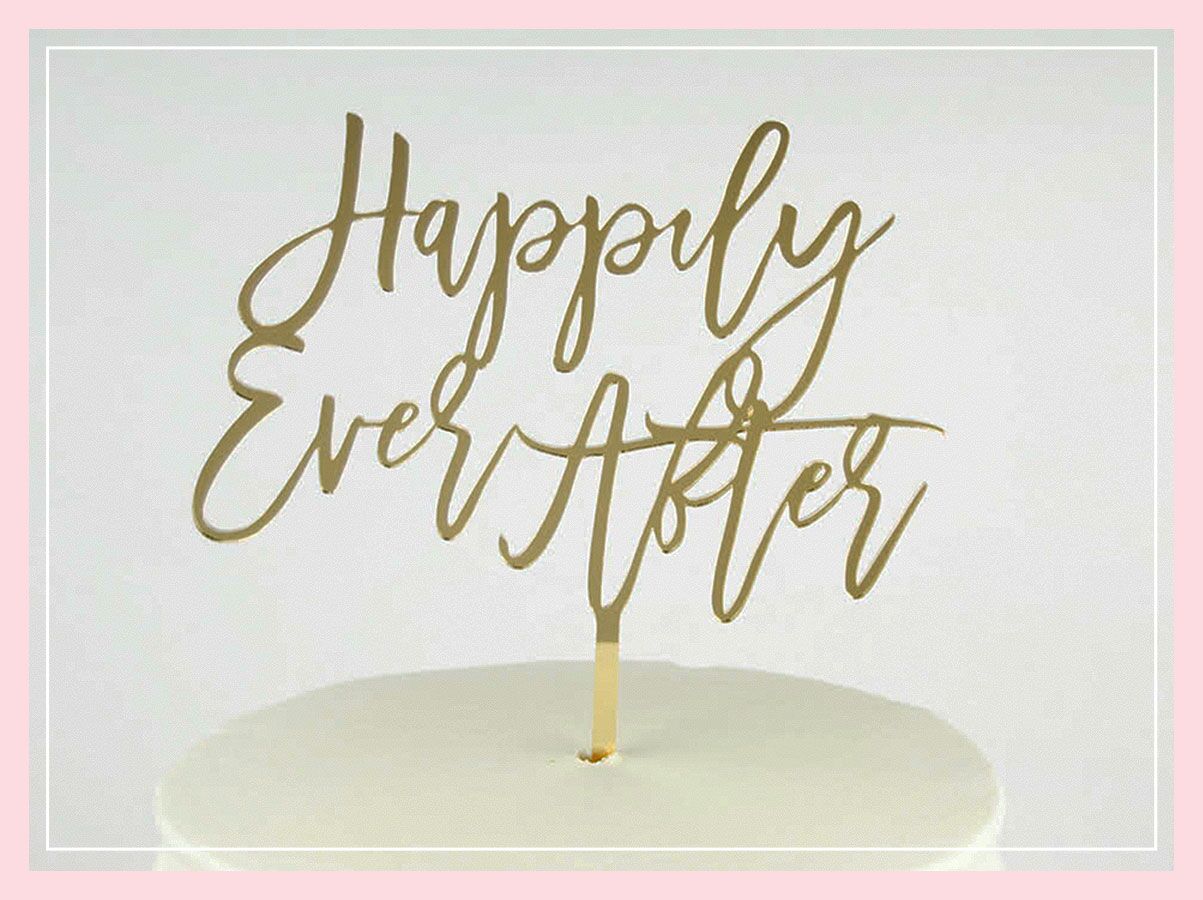 Elephant Love
May we just say: how cute is this? The elephant designs are embroidered on 100 percent natural linen with sequin detailing—and we totally see this topper living on in a shadow box frame long after the wedding day.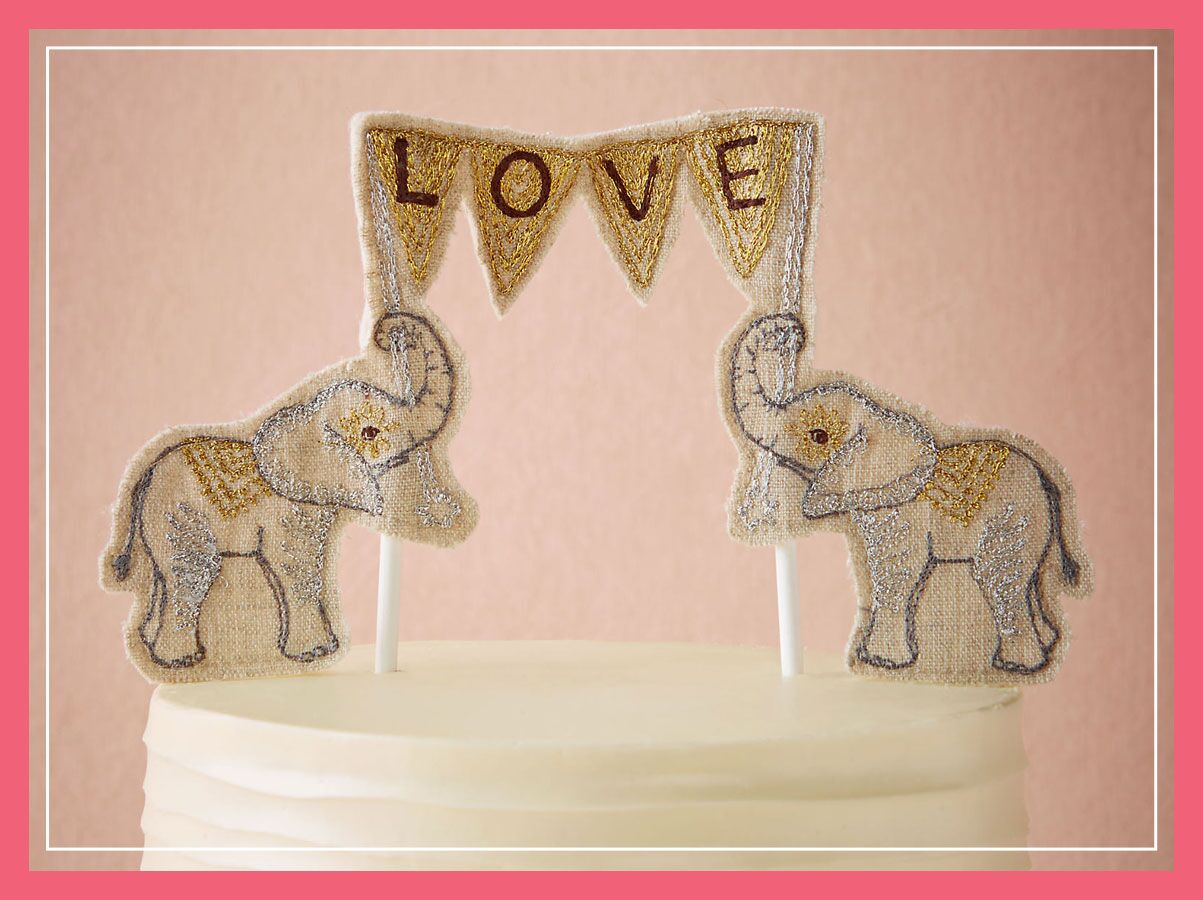 3-D Selfies
If you want a totally personalized, completely original cake topper, 3-D printed versions of you and your partner is a perfect fit. After all, there hasn't been a couple in history that had you on their cake before.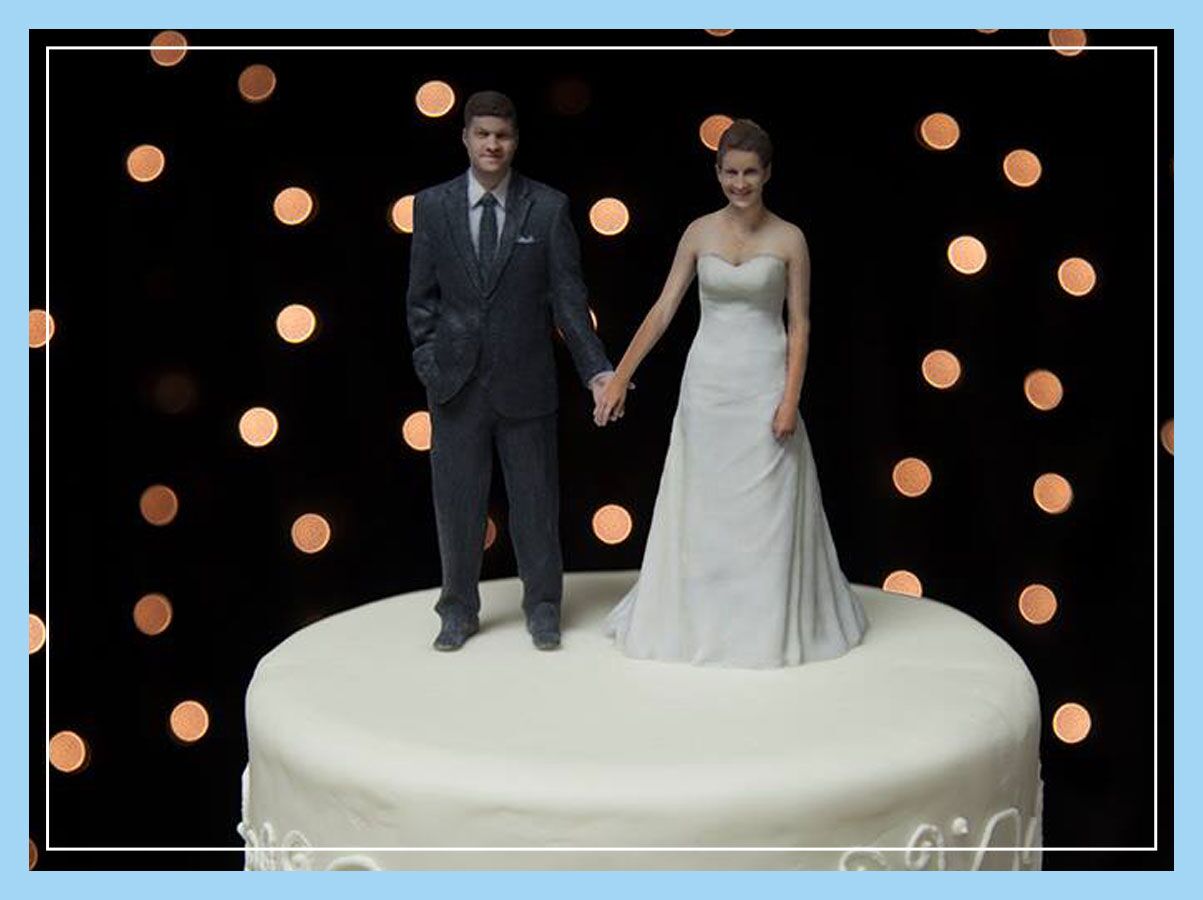 Calligraphy Cut-Out
​Do you have calligraphy all over your wedding? The ceremony program, escort cards, place cards, the whole nine? Don't leave your cake out of the fun! Also, who doesn't love donuts?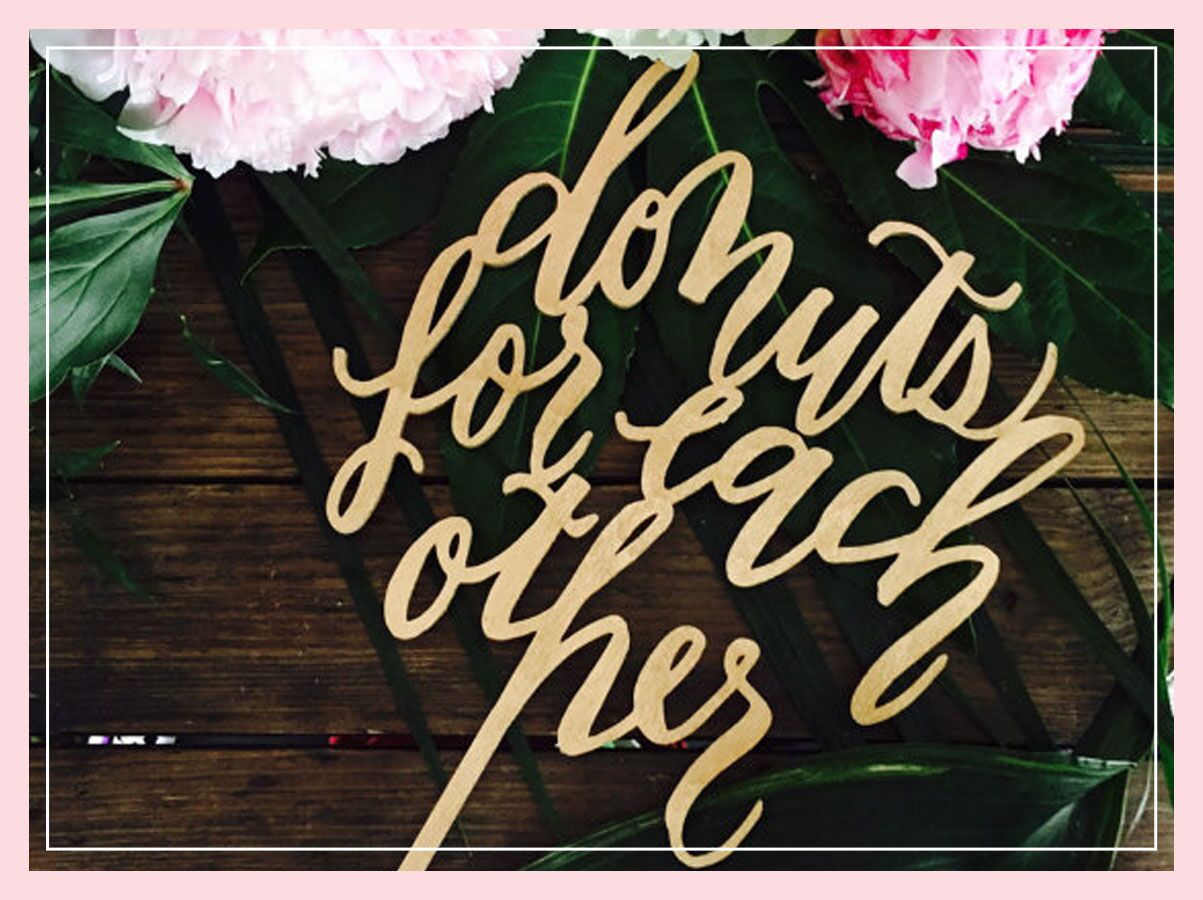 Wired Initials
Minimalistic, but so chic—we love the personalization of the initials alongside the iconic heart and arrow love symbol.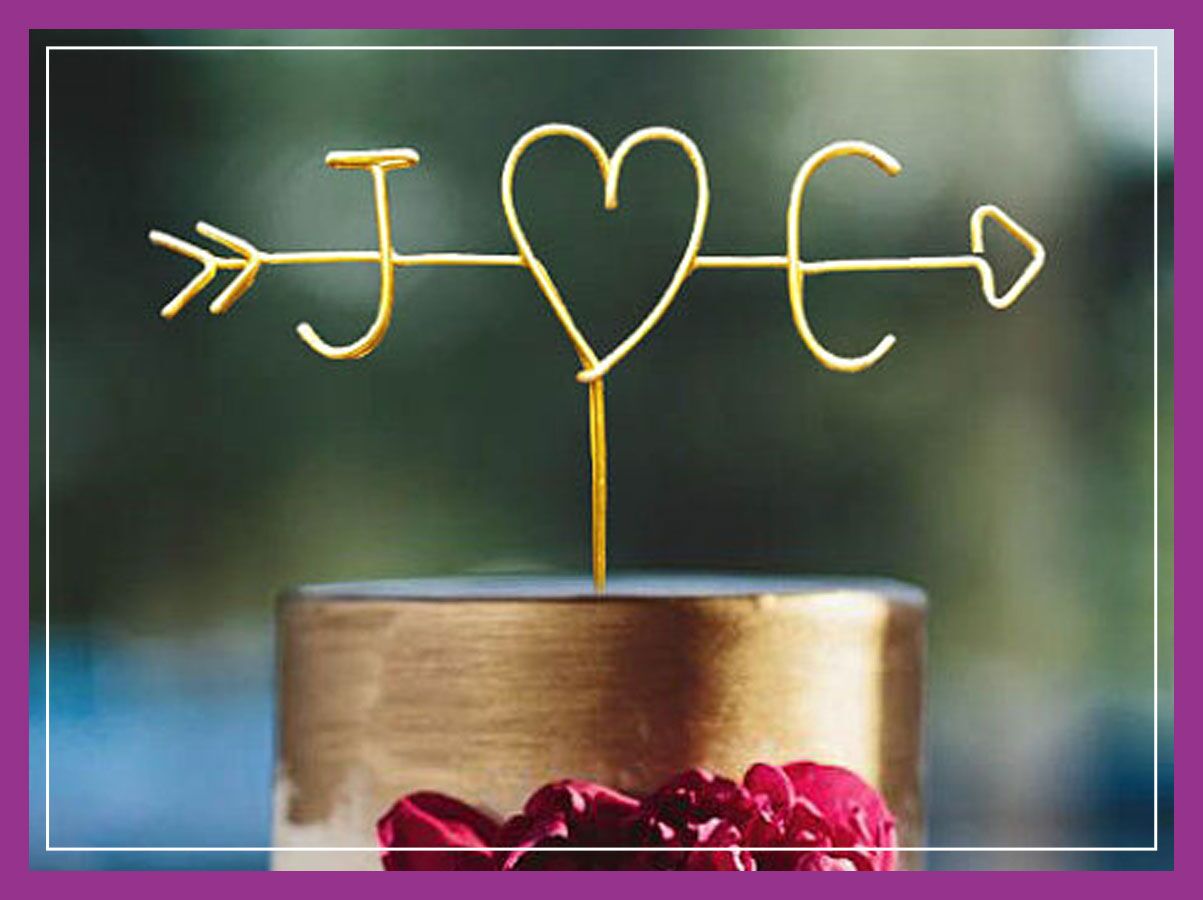 Festive Sparklers
A wedding cake is the exclamation point to the wedding day, so what better way to make it stand out than with a pair of sparklers? And the cake-cutting photo op will undoubtedly turn out amazing.